Recently CNNMoney published a great article on the top 10 counties in the nation for job growth. As has often been the case with similar "Top 10" lists recently, Texas was well-represented, boasting 5 counties with strong employment records: Williamson, Hays, Webb, Collin and Fort Bend.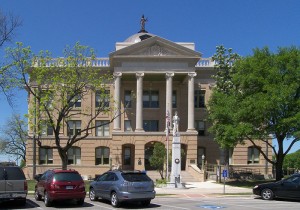 Most impressive but probably least surprising is the fact that our very own Williamson County, home to the cities of Round Rock and Cedar Park, snagged the #2 spot on the list. The county boasted a staggering 58.9% employment growth between 2000 and 2009, second only to Lincoln County in South Dakota.
So, why has there been so much expansion in North Austin over the past decade? Economists have developed numerous explanations over the years: First, Williamson County offers easy access to Austin, the capital of Texas, which is home to the University of Texas at Austin, a highly-ranked state university. Also, with an array of high-quality schools, shopping and hospitals recently built and more on the way, the area has fantastic appeal for new and growing families.
CNNMoney, however, attributes much of "Wilco's" growth to computer manufacturing powerhouse Dell, Inc., the county's largest employer. Austin's reputation for being a tech-friendly city has attracted many enterpreneurs to the area as well.
Whatever the reason, one thing is clear: The Greater Austin area is the place to be—always has been, and always will be!
Take care of yourselves and each other, and remember…
NOW you have options!