Okay, I'll be the first to say it: it's been a while since our last post. Actually, let's be honest—it's been more than a little while. Three weeks is practically an eternity in the blogging world. Don't worry, though. It's not without reason. We've got some exciting news here at the EXIT: Options Realty office: We've moved!
Yup, that's right! We're in a brand-new location that we're sure will allow us to do more for our clients than ever before. Don't get me wrong, our old home was great; we just felt it was time for a change. And change we did!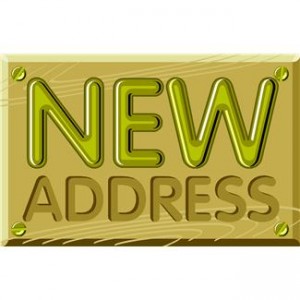 Our new address is: 7800 Shoal Creek Blvd, Ste 100N, Austin, TX 78757. You'll find us in the Exchange Park office complex, a lovely brick building located directly behind Suzi's China Kitchen.
Directions from our old office:
Take Hwy 183 South toward Duval St.

Take MoPac Exit; take MoPac South (stay in the righthand lane) when the road splits.

Take Anderson Lane/Spicewood Springs exit. Stay on the access road.

Continue on access road and go straight through the light at Steck Ave. Turn left at the next light onto Anderson Lane.

Turn right at the light onto Shoal Creek Blvd (Suzi's will be on your right).

Turn right into our parking lot. Our suite is on your immediate right when you're facing the office courtyard.
Stop by and see us sometime! We'd love to show you around! Take care of yourselves and each other, and remember…
NOW you have options!