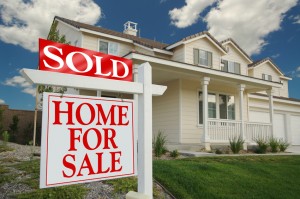 For the better part of the past year, the government's home-buyer tax credit has been one of the core subjects of debate in the real estate world, and with good reason. Whether you were for or against it, its influence on the market was undeniable.
Now, that's all fine and dandy if you entered into a binding contract by April 30. Of course, now the question on everyone's mind is, what if you didn't? What if you couldn't get financed before that critical deadline? What if you didn't find your "dream home" before then? What if you were still negotiating a final price, and what if you still are, even now? Is it too late to get a phenomenal bargain on the house you've always wanted? Or, if you're a seller, do you still have a shot at finding a buyer for your property?
At EXIT – Options Realty, we pride ourselves on having the answers to the questions you ask most. Well, here's one big answer that's sure to make your day. On Tuesday, June 8, EXIT Realty Corp. International will be hosting a live, public, 30-minute webinar where you'll learn what to do if you missed the boat on the tax credit.
The webinar, entitled, "Real Estate After April 30th – What Now?", will be hosted by Tami Bonnell, President of the US Organization of EXIT Realty Corp. International, so you can count on getting solid advice from one of the top experts in real estate today. And the best part about it? It's FREE. That's right. F-R-E-E. It doesn't get much better than that!
Check out EXIT Realty's official blog, RealEstateIndustryLeaders.com for more information on how to reserve your seat in one of the two webinar sessions available. Don't miss out on this fantastic event!