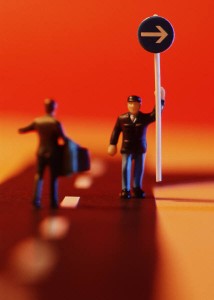 Hello, world! All Casablanca references aside, I'm glad you're here. Albert Camus, a famous French novelist, essayist and playwright, once said, "Life is a sum of all your choices." Well, here at EXIT Options Realty, we're all about helping you make the choices that work best for you.
Whether you're looking for your dream home, need someone to manage it, or you just want to educate yourself about the real estate game in general, we have the resources to assist you every step of the way. And of course, if you're looking for a qualified real estate agent who knows how to put you first, we've got the best in the business here at your disposal!
Believe it or not, this blog is focused on offering you the best of all worlds as well. After all, blog readers are much like home buyers; their online reading preferences are as varied and unique as the features a buyer desires in a home. Here are some of the fantastic features you can expect to see every week here at the EXIT Options Realty blog:
Newsworthy Information: Get great advice from folks who know the Austin market best, as well as links to articles, videos and more. 
Great Entertainment: Life is too short to be serious all the time, so I'll sprinkle in bits of humor and wit to keep you laughing while you learn.
A Little Something to Lift Your Spirits: Let's face it, we all could use a little more positivity in our day. Whether it's an unusual quote or a little-known proverb, I'll always leave you with a tiny dose of inspiration to help you smile and make you think. 
Even the most experienced and accomplished home builder can't finish the job without a solid foundation, and that's what today's post is all about. Consider this your "introductory" post. I hope you've enjoyed it. The best is yet to come!
Take care of yourselves and each other, and remember…
NOW you have options!